Post by exithere on Apr 19, 2015 16:24:52 GMT -6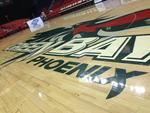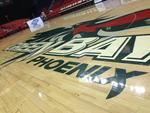 has never made if far in the post season
, but has a decent amount of wins at St. Norberts College and a nice winning percentage. Grezsk was a player here, and some want those "old days" feelings when he played due to them being successful.
Isn't this horse dead enough? You obviously have no idea what you are talking about. I had no dog in this fight. I have been a GB fans since the Division 2 days , but also follow Division 3 sports. To previously use terms like choked and highly favored about Saint Norbert in the playoffs is ridiculous and uninformed. The D3 tournament is all about regional rankings and geography. The NCAA wants as few teams as possible to travel farther than 500 miles (i.e. fly) so the brackets have no national structure. Due to the crappy conference they play in, SNC always gets a bad regional ranking. They only hosted this year because the St Thomas women were hosting so the men couldn't. Even with a home game they were the number 2 seed of the 4 teams. In their five playoff appearances they have never lost to anyone but a WIAC or CCIW team. In that time the WIAC has won 4 championships and the CCIW has had 3 final four teams. They lost to an eventual national champion on their own floor, a final four team on their own floor and an elite 8 team. Even this year at best that game against Elmhurst was a pickem.
Here's a good quote about SNC this year and in general from D3Hoops.com (yes they actually know about D3 sports). "Emory and St. Norbert have the biggest challenges coming to their gymnasiums, although that's a byproduct of Division III geography and Division III hosting rotations. The committee would rather have St. Norbert traveling to St. Thomas (or the most difficult opponent possible, based on how the committee has ranked St. Norbert in recent years), so in reality, St. Thomas is the highest seed in that pod."
SNC is a mid to low major of the D3 world. Choking in March is losing in your conference tournament and not making the tournament. Would making the tournament 5 out of 6 years and advancing to the second round twice suck for GB.
The question still persists though can he win in the postseason regardless of the reasons why he hasn't thus far. Its a hole in his resume. Going from low mid major D3 college with no post season experience to a D1 Mid Major program is a big jump. I would of been happy with several of these coaches including GG, but I think that zero post season success hurt his chances at getting the Job at UWGB.