Post by kricket755 on Dec 6, 2016 11:43:06 GMT -6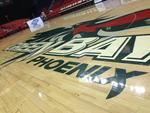 1) Exhausted 1 semester of Junior eligibility by playing 3 games this year Winter '16. Follows NCAA transfer guideline by sitting Spring '17 and Winter '17 to be eligible Winter '18 and all of '18-'19.
'14/'15 Freshman-MU
'15/'16 Soph-MU
'16 winter-1st half junior MU
'17 spring and '18 winter- NCAA mandated 1 year transfer window
'18 spring- 2nd half Junior UWGB
'18/'19- Senior UWG
This abides by 5 years to play 4 and the full transfer window.
2) Files appeal to NCAA that 3 games played this year not count as full semester, thus giving him ability to be eligible for 2 full seasons of '17-'18 and '18-'19? I am not sure if this is the type of appeal you were referencing. I would guess the best case scenario would still force him to sit the 3 games to start next year to match the games he played at MU this year.
'14/'15- Freshman MU
'15/'16- Soph MU
'16/'17- 1 year transfer window per NCAA appeal? Must miss first 3 games of '17/'18 season?
'17/'18- Junior UWGB
'18/'19- Senior UWGB
This abides by 5 years to play 4 but the NCAA policy of any appearance is a full semester of eligibility used would have to be appealed.
I like either of the scenarios you present, they both are very logical. Unfortunately the NCAA doesn't always use logic. From what I read the best case was sit out 1 1/2 year and get a full year of eligibility. Your first scenario makes perfect sense to me but is not how I interpret what has been written. Hopefully an appeal would result in at least 1 1/2 years of eligibility, I would regard 2 years as a bonus and I expect at least 1 year.
Well, the 1st scenario is basically sitting out a 1 1/2 years since it gives a full semester played for the 3 games when in actuality, he left MU just a week or so into the season. The MJS described him playing 3 games as the NCAA viewing that as a whole season of eligibility used up, but for a player such as Cohen who had a redshirt available, I think the midseason transfer is fairly common.